Cooling is an important part of any horse's post workout routine during the hot summer months, and when you're attending a show, it's even more critical. Recently we had the chance to catch up with EquiCoolDown sponsored rider Dr. Jennifer Lowrey at the National Standardbred Horse Show where she was competing with her 16 year old Standardbred, Lemon Pepper.
In addition to having prior suspensory issues where the EquiCoolDown leg wraps have come in handy to keep his legs cool after working, she also had the challenge of keeping Pepper cool when in full harness between his driving classes. Not every class went off back to back, and it was challenging to keep him cool when they were waiting for their turn.
The harness posed some unique challenges as compared to riding horses. It takes longer to harness a horse, so simply unhitching and hosing him off between classes wasn't an option. In addition, sponging him off in harness isn't easy because of the harness itself getting in the way. However, standing ringside where shade was limited and/or keeping him moving around the show grounds to keep his muscles loose while he waited meant keeping him cool was a bigger challenge than ever. EquiCoolDown was up to the challenge!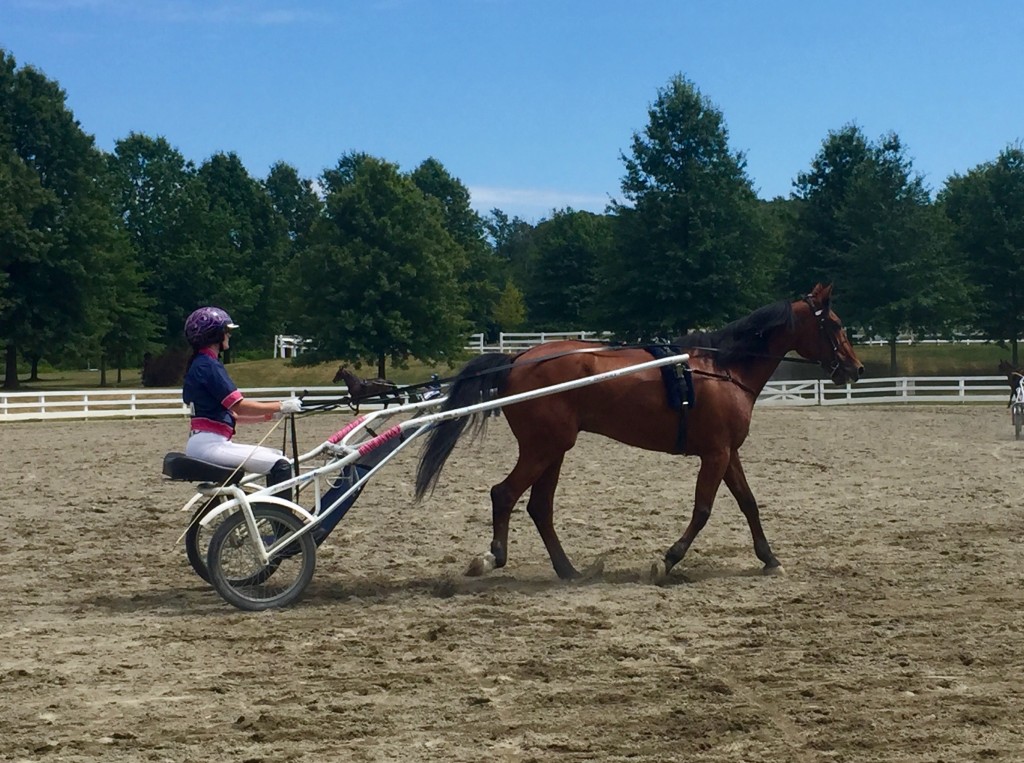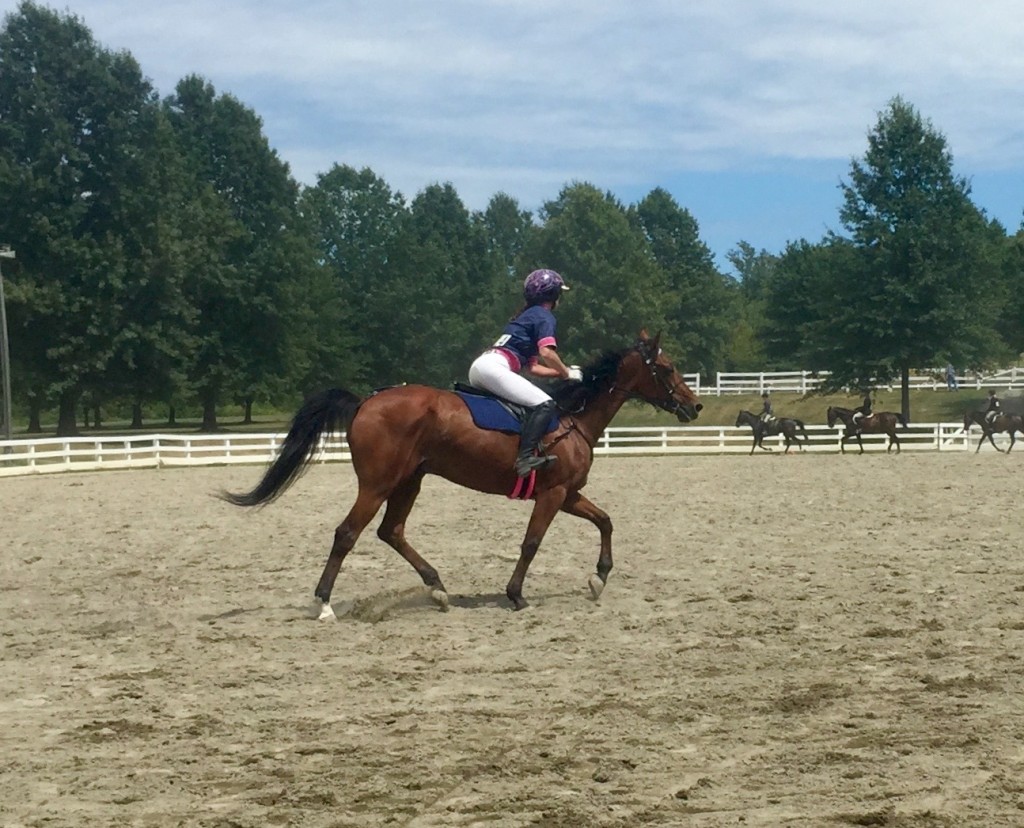 With the body wrap, Dr. Lowrey was able to keep Lemon Pepper cool between classes, whether he was just standing ringside or walking around the grounds to stay loose. He had a header (someone who stands at their head) with him and they were able to manage the body wrap while Lemon Pepper had his breaks between classes. Even better, the body wrap was easily able to go over the harness without needing to unhitch him at all. The elastic straps helped to keep it in place and Pepper's header was able to easily put on the body wrap after his classes and take it off when it was time for him to go into the show ring.
We're thrilled to have Dr. Jennifer Lowrey on the EquiCoolDown team as she is an incredibly knowledgeable horse person. In addition to being an equine veterinarian, she is also an avid show competitor with several of her horses, included OTTBs, a warmblood, and stock horses in addition to her Standardbreds. On top of that, she is an active licensed owner/driver/trainer with the United States Trotting Association and one of the few licensed active RUS riders in the US (where riders race Standardbreds at their race trot gait while riding them rather than driving in the race sulky).
Thank you, Dr. Jenn, for sharing Lemon Pepper's story and the great photos of him at the National Standardbred Horse Show! We love hearing about his successes after racing and look forward to future updates.