Cooling isn't just about cooling the horse's body temperature after a workout, but also about reducing any heat and tension in the legs and joints as well. Heat and swelling go hand in hand, so while most people know hosing out your horse after a show, workout, or even a horse race is a no-brainer, it's easy to forget the benefit of cooling off your horse's legs as well. Cooling therapy for horses is an important part of any post-workout routine.
In addition to Lemon Pepper, Dr. Jennifer Lowrey also has another Standardbred named Striking Mystery (aka Frosty) on whom she uses Equi Cool Down products. He has old pinfiring marks on his legs which is somewhat common in race horses, but as a result is prone to stocking up and swelling, especially after a hard workout. Considering that Frosty is active on the RUS (racing under saddle) circuit as well as at Standardbred horse shows, it's important that his legs are cool after every work so that he can stay productive, sound, and happy. Her other horse featured in our previous blog about Keeping Cool at Horse Shows, Lemon Pepper, has old suspensory injuries and it was important that he also has cold therapy post workout as featured in the photo below.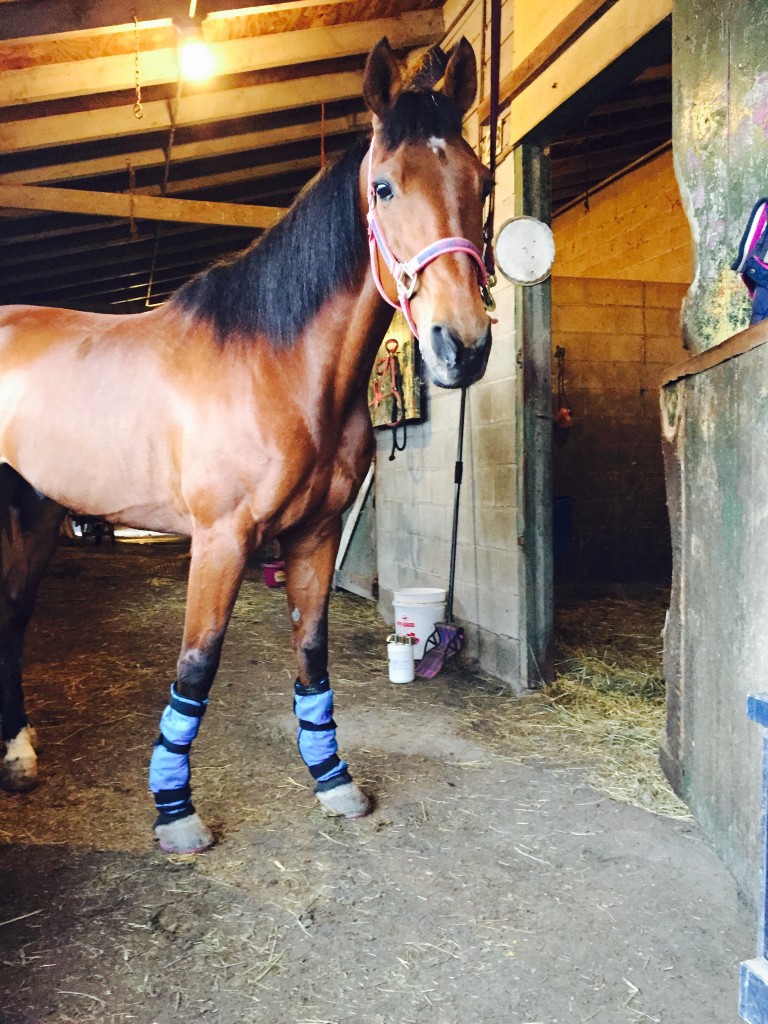 So when Frosty was doing the RUS NY Fair Series, it was important that his legs stay cool (just like Pepper's) and that his body was able to cool down between warmup and riding on days where there was extreme heat. The body, neck, and leg wraps all went in the trailer and Frosty was quite content to use all of the above. Race day was a hot and humid one in upstate NY. Parked in a field, it was threatening to storm all afternoon and after a 3.5h haul, unloading to go right into warmup with just a short break until race time made it even more important to keep Frosty calm and cool (literally!).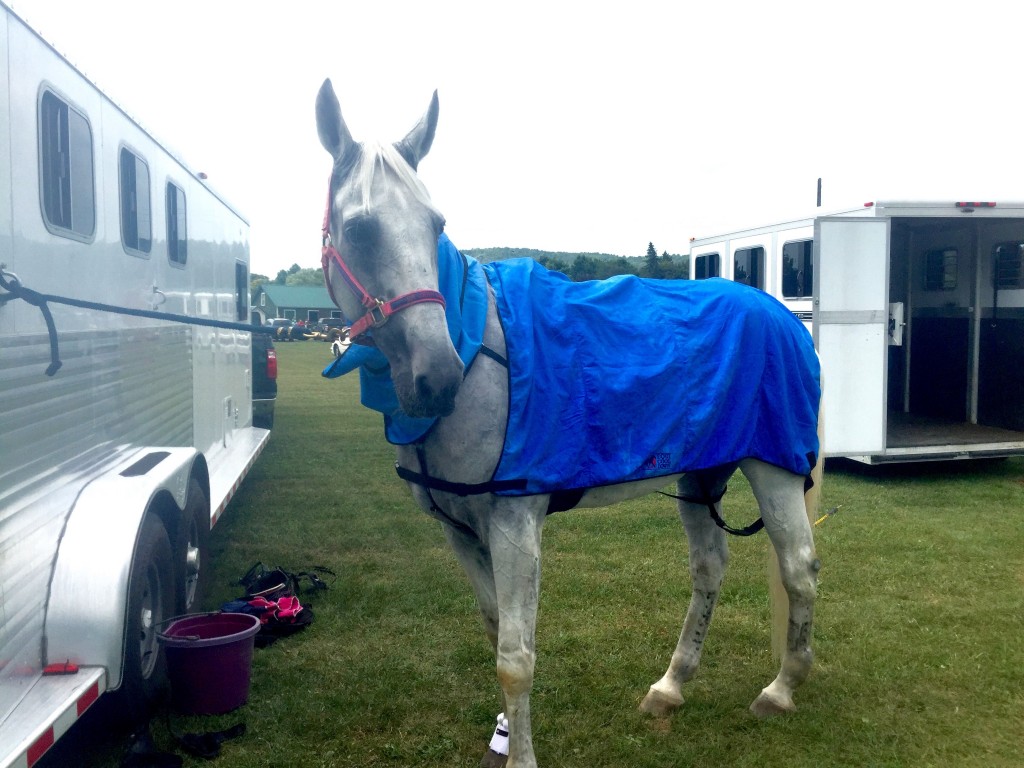 We used the neck wrap and the body wrap right over his racing gear so that he was able to cool off without needing a full un-tack and re-tack for post time. After the race, he got sponged off, and then the neck, body, and leg wraps were used again so that he was fully cool before the long ship home.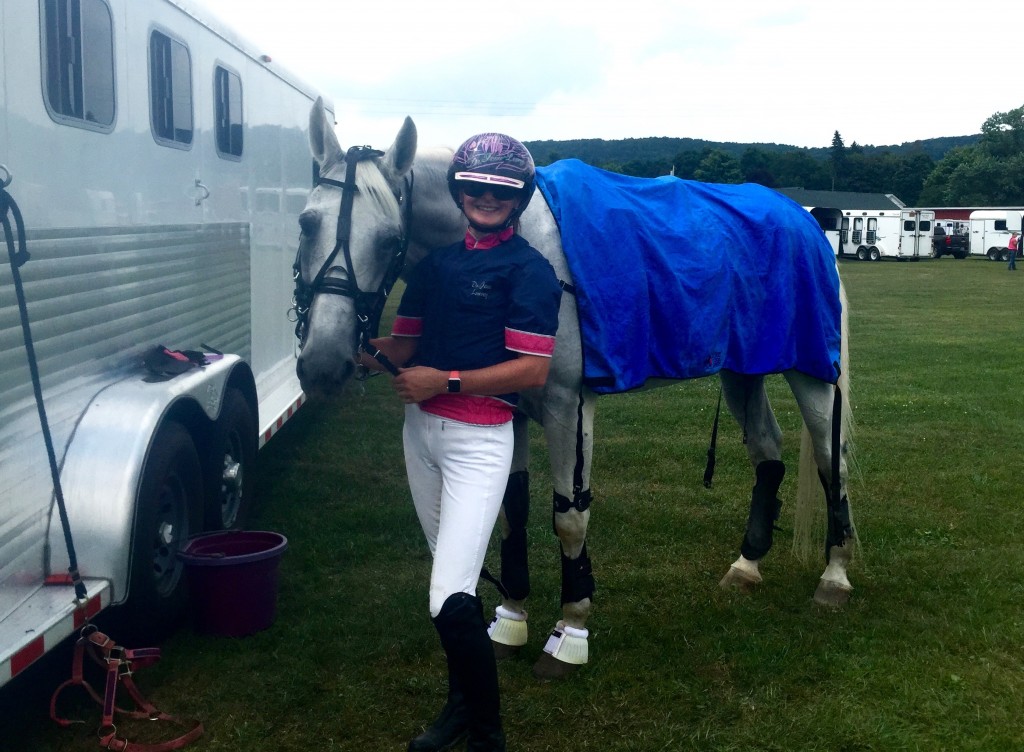 The good news is Frosty went on to race just this week in the RUS New York Fair Series 2015 Final where he took third – not bad for a 14 year old Standardbred with a history of leg and heat issues! Congrats Frosty and Dr. Jenn, and thanks for sharing your story with us. As a celebration of war horses like Frosty this Labor Day weekend, we're offering 20% off all of our Equi Cool Down leg wraps from now through Labor Day for all the hard work these horses put in. Just shop with code LABORDAYLEGS for your savings today!