Whether you're using our products to keep you or your horse cool, we love hearing from our customers and sharing their stories with you. If you want to be featured on our website or social networks, simply
contact us
with your story on how Equi Cool Down's cooling products helped you and/or your horse and you may just find yourself featured here too!
Read the Equi Cool Down Cooling Product Reviews & Testimonials
Judy Westlake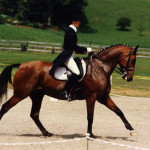 I did use your blanket with great success on the Friesian I had here in training. He had some major issues with the heat and it did help him to cool down quicker.
Judy Westlake
http://www.judywestlake.com
Taxi Boy – A Swiss Racehorse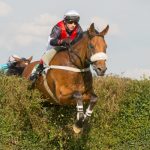 The story of Taxi Boy is quite simple. Taxi Boy is a horse which has big problems with the heat and ever since he's wearing the Equi Cool Down before and after the race he never collapsed again. So we are very happy for him to have this help.

Taxi Boy's trainers, Philip and Bettina Schärer of  Switzerland
http://www.galopptrainer.ch
Caryn Henry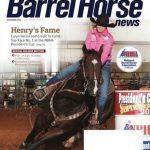 The summer heat can take a lot out of your horse. Equi Cool Down products are an easy, affordable way to beat the heat. I love the body wrap and neck wrap for in the stall or even going down the road in the trailer. They are also great for non sweaters. The leg wraps pull heat out and are fast and easy to use.
Caryn Henry
WPRA Member, Professional Barrel Racer & Trailer
Karen Gates-Miscovich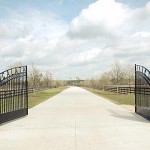 I very seldom jump on the bandwagon for products…..but this, you will love! Probably the best thing I have seen in years and yeI very seldom jump on the bandwagon for products…..but this, you will love! Probably the best thing I have seen in years and yes I have one.  Picalata Farms seal of approval on this one!!!s I have one.  Picalata Farms seal of approval on this one!!!
Karen Gates-Miscovich
Optimal Horse Environment Horse Boarding at Picalata Farms
Sharon Gurney
I used the equi cool down wrap on my horse for the first time today. I cant believe how effective it was! The difference was really noticeable when i unloaded him from the float at home after a hot humid mid-day trip – not even sweaty! Im so impressed, thank you (in advance) for making his summer so much more pleasant!
Sharon Gurney
Perth, Australia
Logan's Story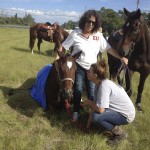 We received the following heartwarming note and photo via email:
"When Logan, an older thoroughbred, collapsed during a trail ride in the hot Florida sun, Equi Cool Down was key in lowering his body temperature. As they waited for the veterinarian, a neighbor had the Equi Cool Down blanket on hand, and after just adding water, the blanket immediately began to cool Logan. Thanks to Equi Cool Down, Logan is now fully recovered and happily back on the trails!"
Logan's Story
Lynn Ashby
Lynn has been training and racing Arabian racehorses for over 30 years, and has been the leading trainer for Arabians in the United States with 7 Darley Awards.
"Based out of Delaware Park, you need to keep your horses cool and responsive, especially in the hot and humid summers. The Equi Col Down sheet was was amazing in keeping our horses cooler. We also used the leg wraps and had really good results with these year round. The horses were comfortable in them and they kept their legs as cold as ice boots. I would recommend these Equi Cool Down products to anyone who wants to cool down a horse for any reason!"
Lynn Ashby
Mar Lyn Meadows Racing
Kate & Chief
"I LOVE THESE PRODUCTS!!!! The towels are great to put around your neck if you are riding, or just waiting for your next class. My horse LOVES the body wrap and I have trailered him in it with MUCH success. He suffers from Anhidrosis so keeping cool in the Florida heat is VERY important. I use the large adult towel to put over his neck after warm up but before we go into the ring. The customer service is also AMAZING! Which makes it so easy to love and support the business! Thanks!"
Kate & Chief
Lesa Slifer Williams
Great product from someone who really understands horses- check this out! Jen has been in the industry for years and has a good sense of what works.
Lesa Slifer Williams
Kelle and Dylan Thar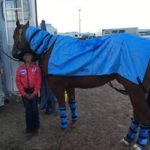 Dylan has just finished up her 2nd grade year. Dylan is 8 years old. We live and work on our family ranch 32 miles north of Douglas Wyoming. Dylan attends rural school she is a straight A student with the occasional B. She loves school and her favorite subject is reading.
Dylan has qualified 2nd in the World standings in the Little Wrangler Barrel racing and Pole Bending also qualified in the goats and flag racing! Our family will making the trip to Guthrie OK to compete in the National Little Britches Finals in July. Dylan qualified last night to run in the JR NFR in Las Vegas during the NFR at the JR NFR ! We are very excited and it's been a great year for her. Dylan currently uses three horses at the Little Britches Rodeos.
Dylan runs "FG IRISH SHANANIGANS" my 6 yr old barrel futurity colt from last year.
"Mr Paint" is a 25 year old pole horse that was given to use from a good friend.
And lastly 7 yr old "Stella" a POA that she uses as a goat, flag and backup barrel/pole horse. We use all the Equi Cool Down products after competing because cold therapy is so important for our horses to have a quick recovery after running and feeling their best after competition. Equi cool down is the easiest most efficient product we've found! Thank you for your support
Kelle Thar
Kelle and Dylan Thar