Equi Cool Down products are fantastic for llamas too! Yes, llamas need to stay cool too, especially since they are not heat-tolerant creatures.
A few years ago, my family lost a young llama to heat stress. She was the first llama that my family farm had ever lost, so it hit my family of three like a ton of bricks. After that situation, my family realized that death due to heat stress was real!
A few years later, I had the opportunity to compete in a state 4-H research contest. Of course, I chose to research ways to handle heat stress in llamas. This summer I found the Equi Cool Down website and became interested in incorporating the hyper evaporative cooling technology into my research. My project centered around applying cooling belts after physical activity. The belts were created from various materials. Next, I recorded rectal temperatures over a 60-minute period of time. I decided to go with the Equi Cool Down Leg Wraps, which could easily be adjusted to work as cooling belts. Additionally, I tested cooling belts made from polyester, nylon, spandex, and cotton.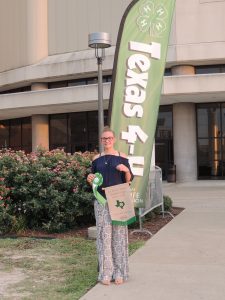 I am extremely pleased to share that my Equi Cool Down cooling belt results were positive! By 40 minutes after physical activity, temperatures of all llamas in the test group had decreased and were continuing to go down. This was not the case with some of the other cooling belts; for example, in one of the test groups, one llama's temperature continued to increase even with cooling belts applied. Needless to say, not all cooling products are created equally; some simply didn't match the capability of the Equi Cool Down product.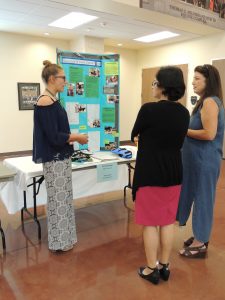 Llama-trekking, or hiking with llamas is one of my family's favorite ways to spend time together. In addition, it is growing in popularity across the country. Nevertheless, in South Texas, we regularly reach Heat Stress Index values at the dangerous level. With Equi Cool Down products, I can rest assured that my animals will be protected from heat stress issues when we hike because I will have my products handy to use in a moment's notice, no heavy fans to carry around or the worry about the availability of electricity. Equi Cool Down products are the perfect answer!
Zoe Rutledge
Wilson County 4-H'er
Stockdale, Texas